In 2018, for each heritage & history month, Students United will feature the diverse voices of students from across our seven universities. The opinions reflected are their own.
For Black History Month, we asked students what it means to be Black on campus and what they want the world to know. This is what they said:
He/Him/His, Winona State University
"How I identify shapes my perceptions of everything that I do. Pairing my low SES (socioeconomic status) with being a black male has been very burdensome. I have to not only be conscious of my Blackness but my social classification as well. I know that people make preconceived notions about me. Especially when I disclose that I was born and raised in Chicago, Illinois. People often assume that I will behave in a certain way, because of my place of birth. Often those preconceived notions lead to hurtful microaggressions such as people complimenting me on being enrolled in college, or speaking properly. It seems like people are shocked that a poor Black kid from Chicago has dreams and ambitions that don't encompass violence, drugs, and gang activity.
The burden is always on the Black man to integrate into the white-dominated society.
I think in essence, being black in America is a double edge sword. Either you conform, to the societal and cultural norms established by white society or embrace your blackness. Each has positives and negatives. The sad part is that as a Black person in America, you must choose one or the other. Being in the middle may result in further alienation." - Elijah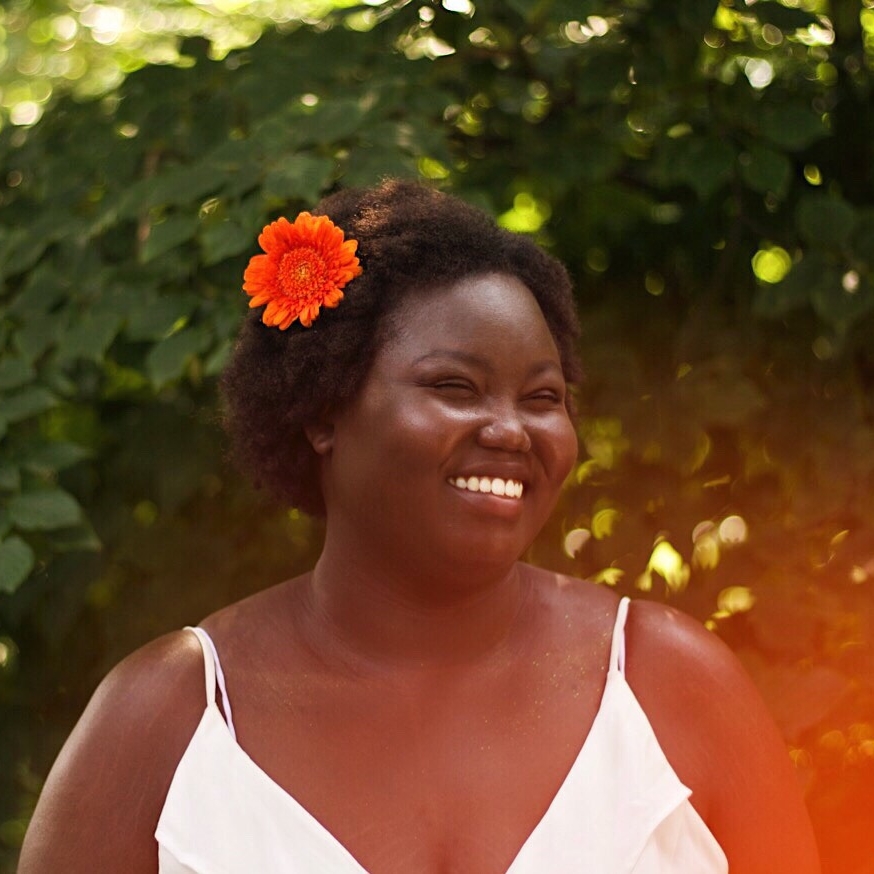 She/Her/Hers, St. Cloud State University
"To be a black student at a PWI (predominantly-white institution,) is to be constantly reminded of your blackness. That your blackness is too much, it's too visible, "too loud," and that you will be treated less than because of it. People constantly tell you to stay in your place while encroaching on the few spaces you can call your own. To be black at St. Cloud State is to see your school use you as a poster child for diversity, but fail to [do] anything that protects and promotes equality and justice.
One thing that makes me proud to be black is that no matter what has been done to us in the past, or present, we are still here. Throughout history black people have suffered many injustices, and have always protested and fought for justice. Whether it be the Civil Rights Movement, or the Black Lives Matter Movement, that fighting spirit has always been within us. Even now with the issues that have been happening on our campus, there are students ready to stand up and take on whatever injustice is facing them. And we've done all of this without giving up our identities. I think a lot of times people want you to assimilate, to quiet down, "oh if you just weren't like this people would treat you better" and on and on it goes. But black [students] have refused, they've said my black is too beautiful to just get rid of so you can be "comfortable" and, to me, that is what makes me most proud. I will continue to fight for what's right, and I will be black, and in your face all at the same time." - Nya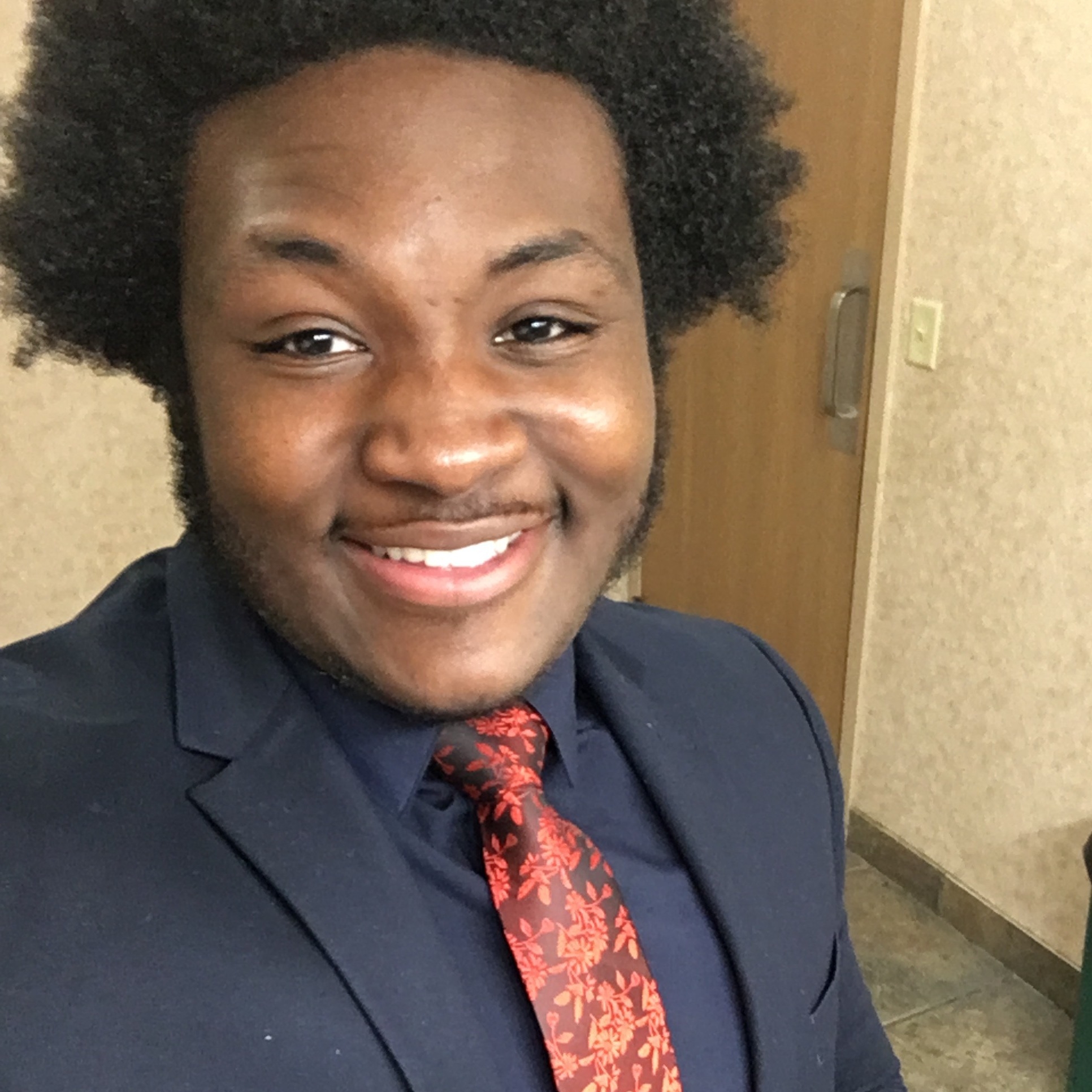 He/Him/His, Southwest Minnesota State University
"To me, being Black on campus means being a minority. So going to SMSU, I can feel that I'm a minority as if I was constantly reminded [of] that. That impacts me in the way that I feel watched so I try to be careful and carry myself in the most exemplary way possible.
I wish that more people understood that our race has been victim of slavery and even if it had been abolished a long time ago there are still scars of that and we as a race can easily feel behind and disadvantaged; discrimination is a real thing that we feel almost on a daily basis because of the way society is built.
I'm proud of being black, African; I'm proud of knowing my origins and my culture and I take it as the foundation of the way I think and act in most situations. I celebrate being a free black man and I know that I, also, can be successful in life." - Loic
She/Her/Hers, Winona State University
"What does it mean to be a black student on my campus? It means that I get to stick out, be bold, and be unique. And this makes me strong. It means that I get to set goals far beyond what I'm supposed to be able to achieve. And I get to achieve them.
And so much of this is thanks to people before me who dedicated their lives to demand equality and opportunity for African Americans.
There is still a lot that I still don't understand about Black history and I'm still learning how to be proud and bold in my Black identity. So, I don't have all the answers, and I am not even close to being totally confident and solid in my identity. But, if there was one thing I would wish [for], it would be a greater appreciation for the people who lived before us and fought to get our society where we are today. And we still have more work to do.
But, because of people like Martin Luther King Jr., James Baldwin, Roy Wilkins and so many more, I get to (hopefully) attend law school and become a civil litigation attorney. I got to graduate from high school and pursue an undergraduate degree. I get to be friends with whoever I want. I get to work and succeed just like everyone else.
Because of them, I get to live in a society where I can make a difference and set goals that were not even possible years ago. And I cannot thank them enough." - Janae
She/Her/Hers, Minnesota State University - Moorhead
"In high school I just tried to fit in. People in my community viewed me with color blindness and didn't acknowledge my race. This is something I was complicit in, due to both a lack of education on what it meant to be black and also because I was afraid to stand out. I reflected on that and quickly decided I couldn't be the same in college. Being a black student leader isn't easy. I'm an off-campus online student now, but when I was on campus there were many times I knew I was being used as a token, but also knew it was better to be at the table than on the other side of the door. I carry my identity with me mentally just as much as it appears physically on my skin. I was almost always the only black person and often the only person of color in class. Incidentally, I was also the person who would bring up points during a discussion that no one would have ever mentioned if I hadn't been in the classroom. The same can be said for university committees I was on and when I was the only person of color in our student senate.
What makes me proud to be black, aside from the culture, is that regardless of the racism and prejudice we experience throughout our lives, we continue to overcome and persevere." - Lexi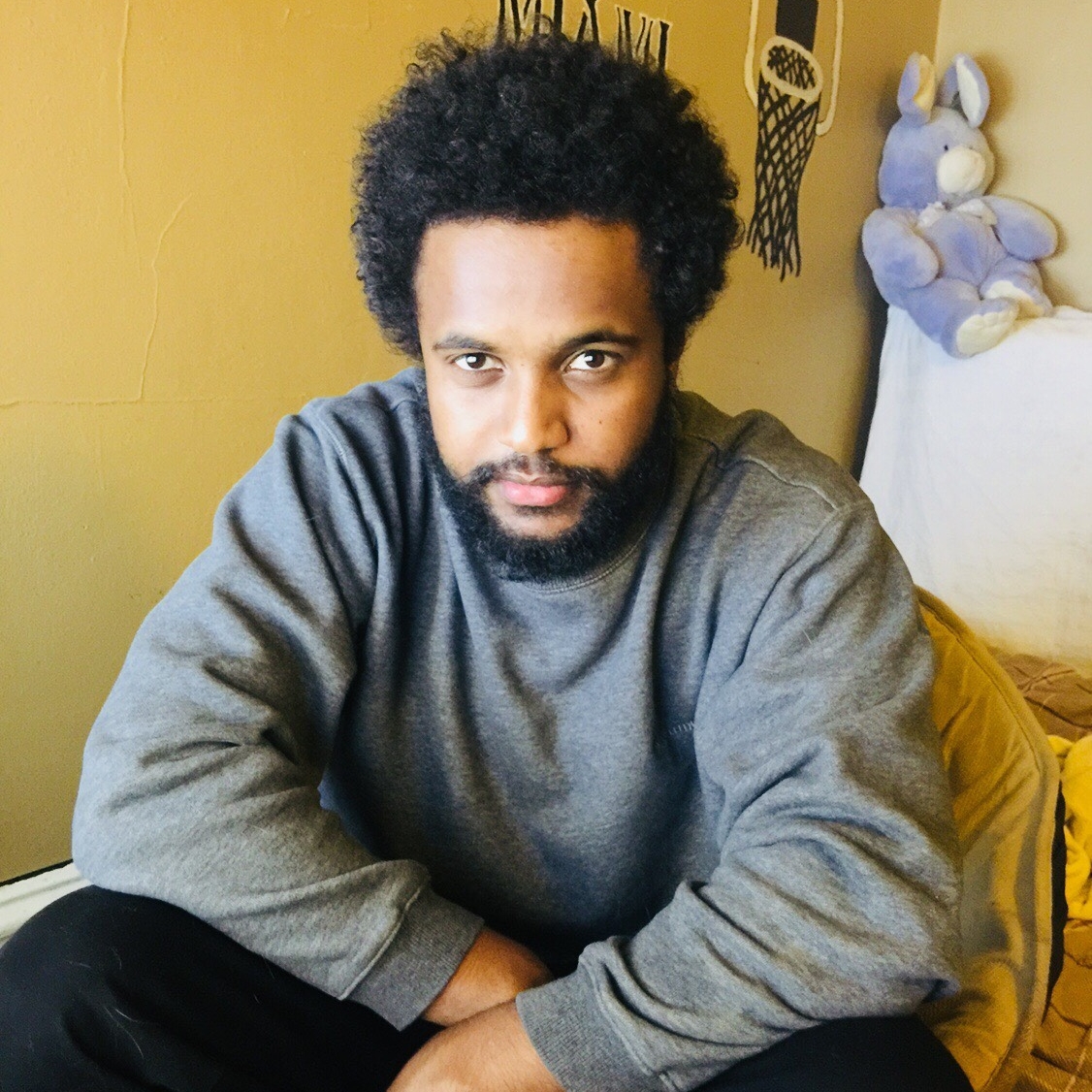 He/Him/His, Bemidji State University
"Attending school in a city where there is a small population of blacks had been hard for me during freshman year. I felt like I'm not as good as the other students when we all have the same potential. It was also hard to make friends or do group assignments because I also made them believe that I was minority so no one wanted to work or be friends with me. But rewinding back to my country's great history helped me gain my confidence back. Ethiopia wasn't colonized by any country and we have an intense identity of our own which wasn't dissolved by any other culture. In school, it's not about being white or black or any race but it's about proving that you are capable of doing anything like anyone does. You need to respect yourself if you want to be respected by others!" - Mesfin